Introducing the Wooden Number Tray Montessori Toy Number Formation Maths Sensory Learning Tool by Gower Made. Designed to help children master number formation, this educational toy is a must-have for parents and educators alike.
Crafted from high-quality, eco-friendly wood, these trays are built to last while also being a sustainable choice for the environment. You can feel good knowing that you're investing in a product that is both durable and socially responsible.
The trays feature a smooth surface and precise grooves that provide children with a tactile experience as they trace and practice writing numbers. This sensory aspect engages their sense of touch and enhances their learning process. Whether they're using their finger or a writing utensil, the grooves guide them along, ensuring accurate formation of each digit.
This educational tool is perfect for children who are just beginning to explore numeracy skills. Whether at home or in a classroom setting, the Wooden Number Tray Montessori Toy promotes hands-on learning and fosters independence in the learning process.
If you have any questions about this product or would like to learn more, please don't hesitate to reach out to us at [email protected]. We are more than happy to assist you and provide further information.
180 reviews for
Wooden Number Tray Montessori Toy Number Formation Maths Sensory Learning Tool for Children Sustainable Numeracy Counting Board Gower Made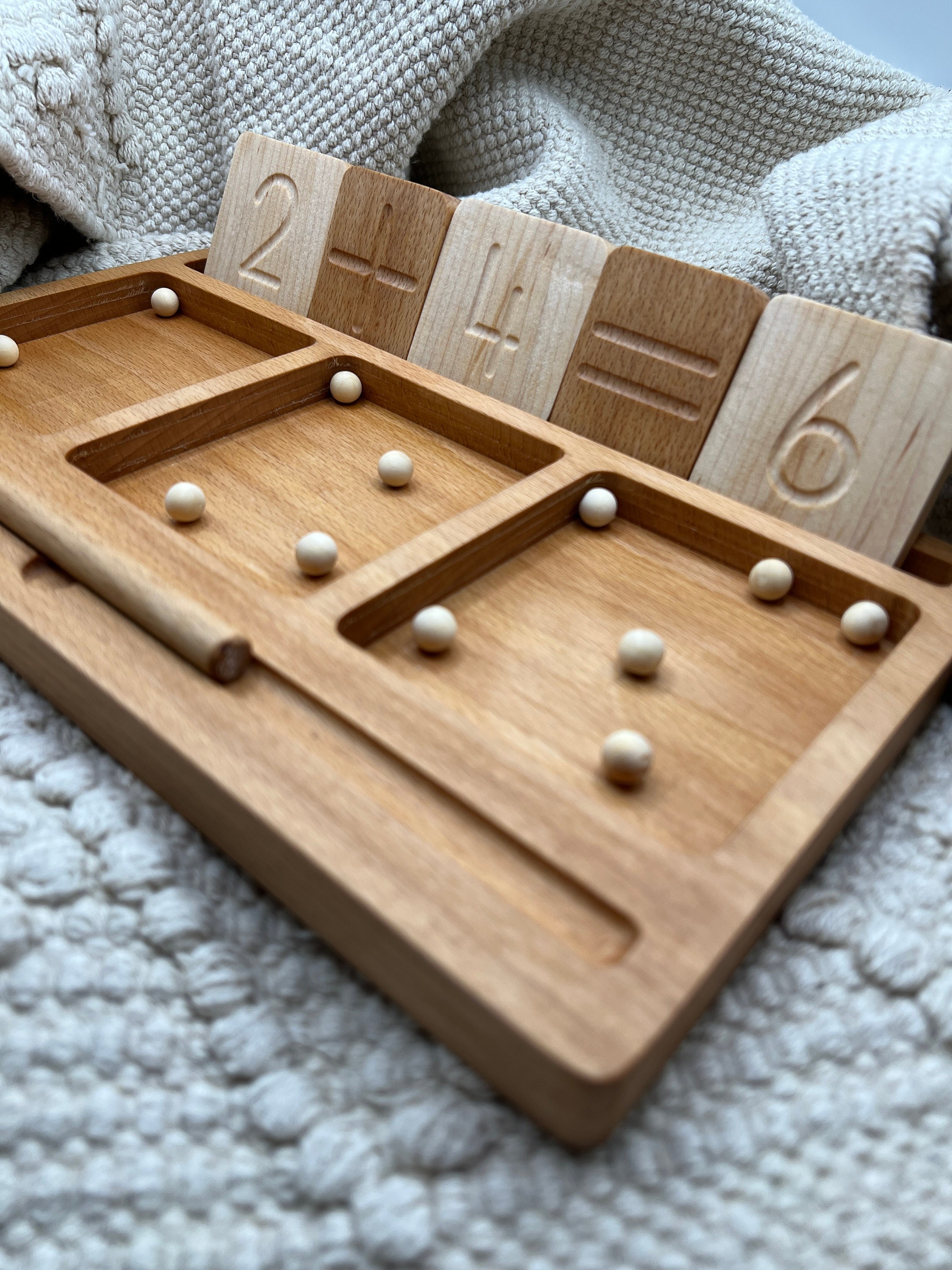 Wooden Number Tray Montessori Toy Number Formation Maths Sensory Learning Tool for Children Sustainable Numeracy Counting Board Gower Made