Introducing our Wooden Number Counting Trays – Montessori Learning Boards, the perfect tool to enhance your child's understanding of numbers and place value. Each tray features a traceable number alongside a corresponding counting tray that grows in size as the number value increases.
These counting boards open up a world of possibilities for learning! They are designed to help children develop their number recognition and formation skills, as well as their ability to count one-to-one. As they progress, these trays can also be used to introduce basic addition and subtraction operations, laying a strong foundation for future mathematical concepts.
With dimensions of 31cm in length and 9cm in width, our counting trays are perfectly sized for little hands. The smallest tray, number 1, measures 10cm in height and 7cm in width, while the tallest block, number 10, stands at a height of 23cm. Crafted from sturdy beech wood and expertly sanded for a smooth finish, these trays are built to withstand years of use.
For inspiration on how to make the most of our number counting trays, be sure to follow us on Instagram. We regularly share creative ideas and activities that will engage and educate your child, making math learning a fun and interactive experience. Order your Wooden Number Counting Trays today and watch your child's mathematical skills flourish!
798 reviews for
Wooden Number Counting Trays – Montessori Learning Boards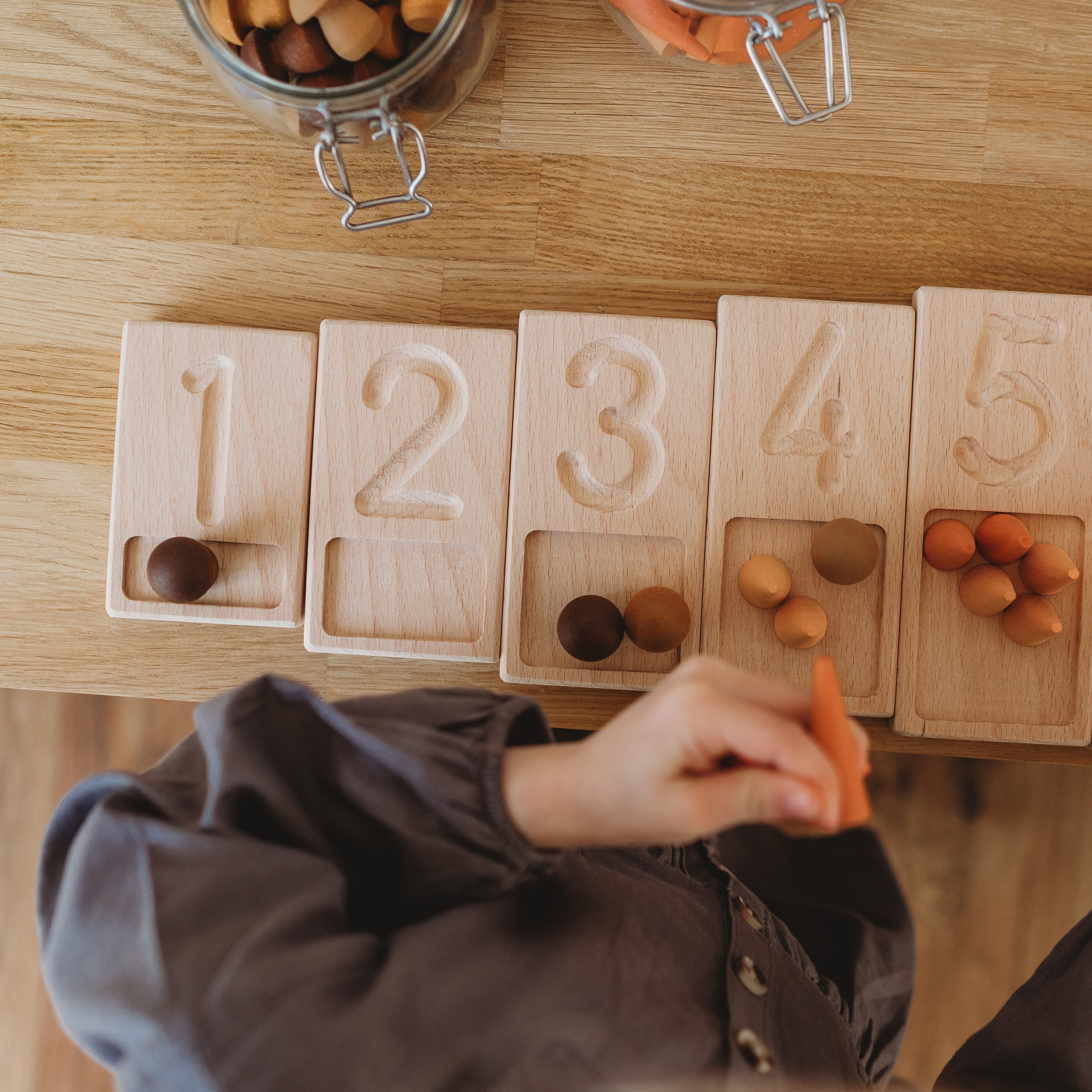 Wooden Number Counting Trays – Montessori Learning Boards