Introducing the beautiful and captivating 0-10 resin numbers! Handmade with utmost care, these resin numbers are 4cm in size and come in a range of attractive colors. Embedded with resin dye and fine and chunky glitter, these numbers are not only visually appealing but also perfect for sensory activities.
Whether you are setting up a sensory area, math corner, water tray, tuff tray, or a light box, these numbers are versatile and can be incorporated into various learning environments. They also serve as a great tool for teaching number ordering and basic math concepts in a fun and engaging way.
To make them even more useful, the 4cm resin numbers can be customized with magnets. Each digit comes with two small yet strong magnets attached, allowing you to easily display them on magnetic boards or any steel surface. Please note that the magnets will need 24 hours to fully cure before being posted.
While every effort has been made to ensure uniformity, there may be slight variations in coloring and placement of sequins, if included, as well as occasional air bubbles. As with all small toys, it is advisable to supervise young children during playtime.
In addition to the 0-10 resin numbers, our store offers a range of digital downloads including hessian-themed display pieces, EYFS matching games, vocabulary displays for early years foundation stage (EYFS) and Key Stage 1 (KS1), as well as a variety of display buntings. If you have specific requirements or ideas for your display, please reach out to us and we will try our best to accommodate them.
Thank you for taking the time to explore our store and considering the 0-10 resin numbers. We hope they bring joy, learning, and endless possibilities to your educational setting or home environment.
19 reviews for
0-10 resin numbers 4cm / sensory numbers / magnetic numbers / number ordering / preschool maths / tuff tray / EYFS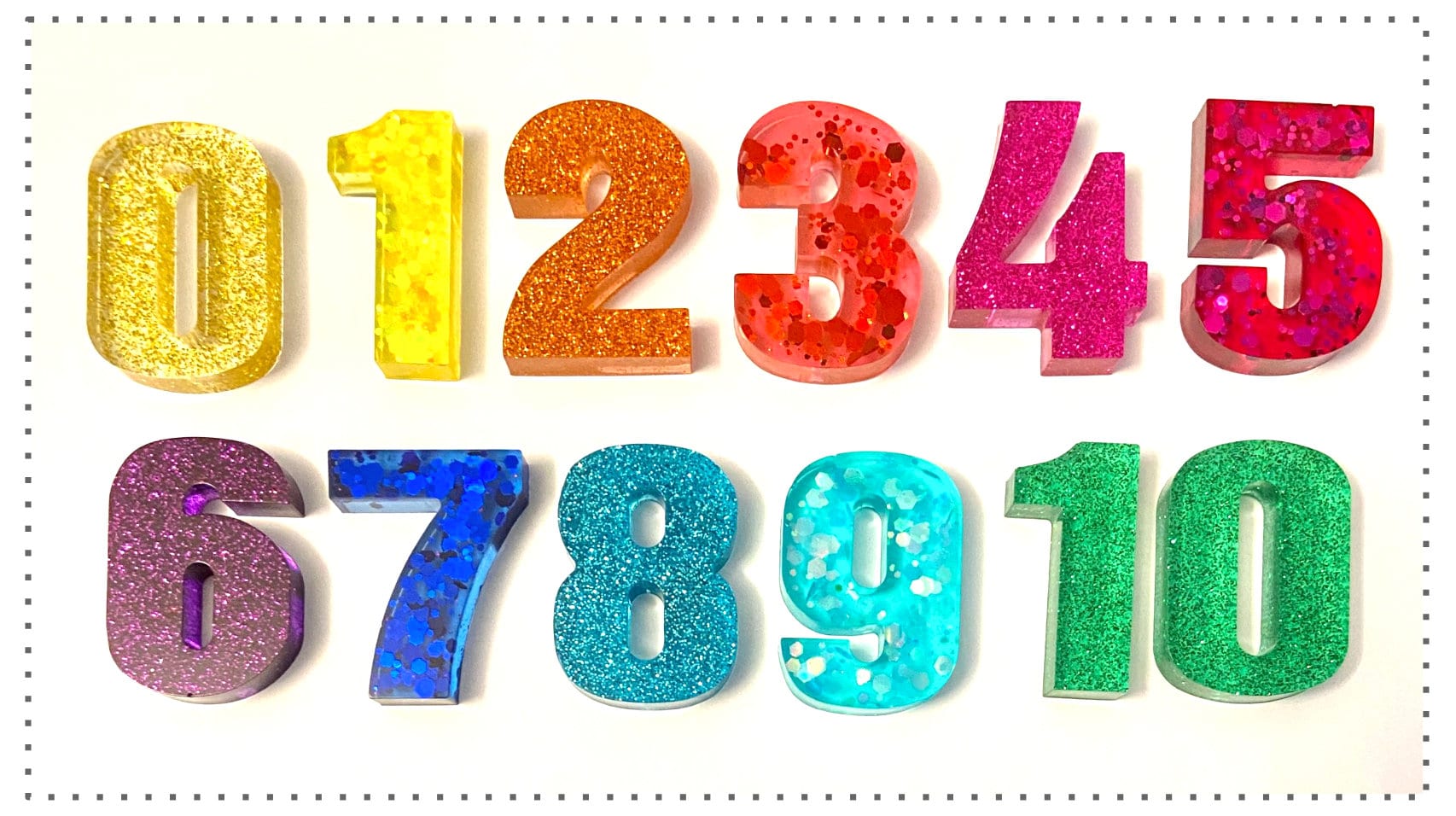 0-10 resin numbers 4cm / sensory numbers / magnetic numbers / number ordering / preschool maths / tuff tray / EYFS