The Green Olive Firewood Co. 8kg Logs are the perfect solution for easy fire starting. Made from kiln-dried softwood kindling wood sticks, these logs are designed to make building a fire in your wood-burning stove, log burner, pizza oven, or firepit a breeze.
With a weight of 8kg, this pack provides ample fuel for multiple fires, ensuring you have enough logs to keep the warmth going throughout the colder months. The logs are carefully packaged in a planet-friendly, plastic-free, natural cardboard box. This eco-conscious packaging not only reduces waste but also serves as an ideal storage solution for the logs, protecting them from moisture and ensuring their quality remains intact.
The use of cardboard for packaging is not only practical but also environmentally friendly. Cardboard is widely recyclable and biodegradable, minimizing the impact on the planet. By choosing Green Olive Firewood Co. 8kg Logs, you can enjoy the warmth and ambiance of a roaring fire while knowing that you have made a conscious choice to reduce your carbon footprint.
These logs are not only easy to use but also produce a long-lasting and consistent heat output. With their superior burning qualities, you can count on the Green Olive Firewood Co. 8kg Logs to provide you with a reliable source of warmth and a beautiful flame. So, whether you're enjoying a cozy night by the fireplace or hosting a fun gathering outdoors, these logs are the perfect choice to enhance your fire experience.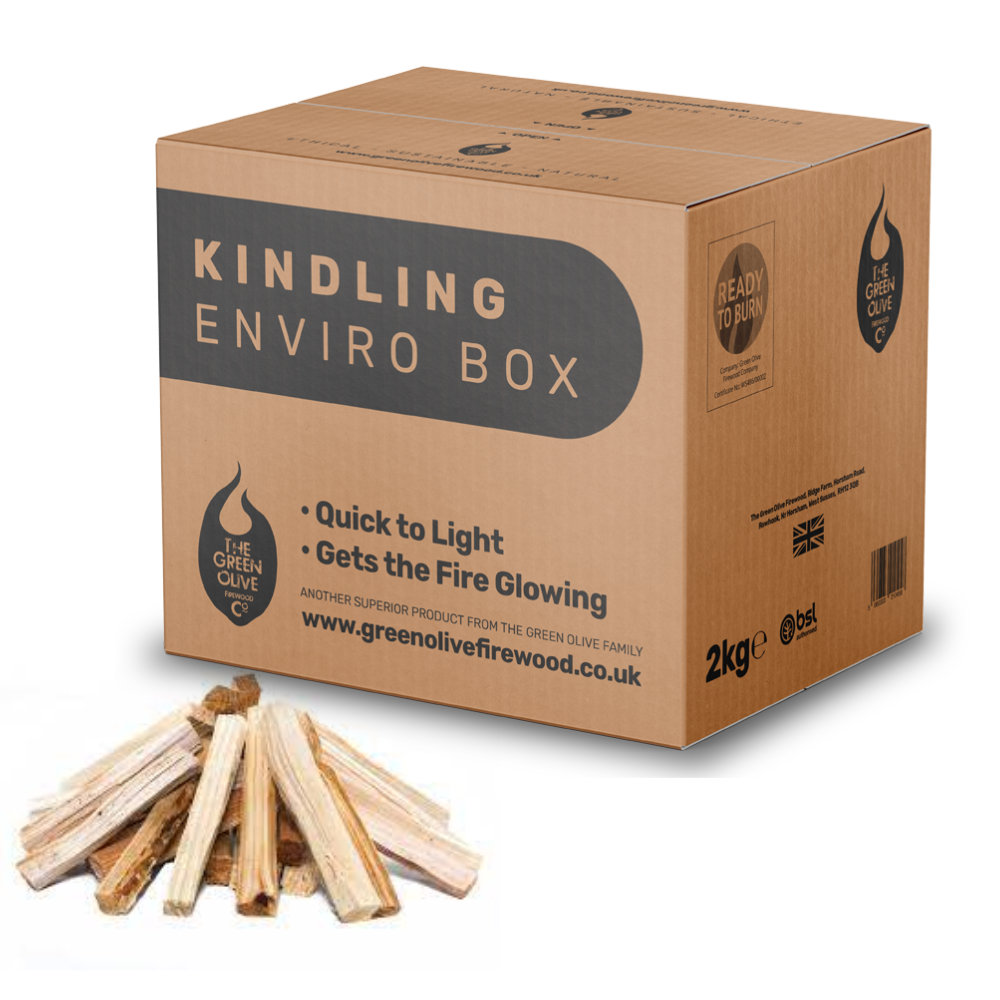 Green Olive Firewood Co. 8kg Logs