Traditional kindling sticks are the perfect solution for starting a fire quickly and efficiently. Made from a mixture of hardwood and softwood, these sticks have an average moisture content of 15%, ensuring they ignite easily and provide a steady source of heat.
What sets our kindling sticks apart is their sustainable sourcing. We go the extra mile to support local producers and obtain our sticks from sustainably managed forests. By choosing our product, you can enjoy a cozy fire while also promoting responsible forestry practices.
In line with our commitment to the environment, our kindling sticks are packaged in a 3 ply paper bag instead of a plastic net. The dimensions of the bag are 33cmx10cmx71cm, and it weighs approximately 12.5kg, resembling a potato sack. Not only does this packaging minimize plastic waste, but it also keeps the kindling contained and prevents any messy pieces from breaking off.
To make your purchase, simply give us a call at 07402882556, and we can take your order and payment over the phone. Combine our traditional kindling sticks with a couple of our eco firelighters, and you'll have a roaring fire in no time. Experience the convenience, sustainability, and superior performance of our traditional kindling sticks today!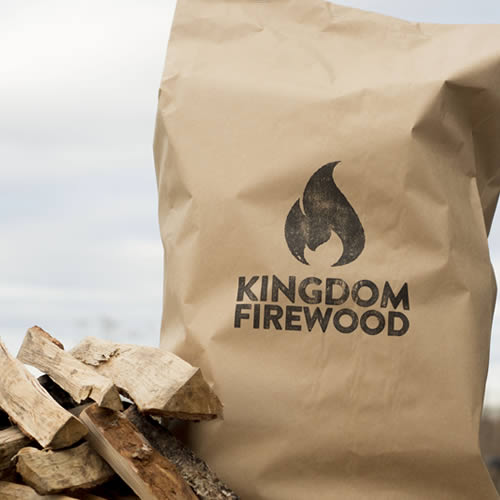 Traditional kindling sticks