Chill Tubs Ice Bath With Built-In Temperature Control System
Introducing the Chill Tubs Ice Bath With Built-In Temperature Control System
The ultimate recovery tool for fitness and health enthusiasts, the sleek Chill Tubs Ice Bath is designed to take your recovery to the next level. With its built-in temperature control system, this ice bath can cool the water to lows of 3 degrees Celsius, helping you recover faster, reduce inflammation, and improve circulation.
Benefits for Fitness and Health
The Chill Tubs Ice Bath offers a range of benefits for athletes and those looking to alleviate muscle soreness and inflammation resulting from physical activity. Some of the key benefits include:
Reduced muscle soreness and inflammation
Improved circulation and quicker recovery
Inflammation reduction for those with chronic inflammatory conditions
Relaxation and stress relief
Whether you're recovering from a tough workout or need to unwind after a long day, the Chill Tubs Ice Bath is the perfect tool to help you relax and rejuvenate.
Easy To Use in 4 Simple Steps
Using the Chill Tubs Ice Bath is a breeze with these simple steps:
Place the Ice Bath in your desired location
Fill it up with water using a hose
Plug the Ice Bath into a normal 13amp socket
Set the temperature on the control panel and push the start button on the side. Wait until it reaches the desired temperature and enjoy!
Note: The Chill Tub is suitable for both indoor and outdoor use, making it a versatile addition to your spa, gym, or home wellness scene.
Product Specifications
Here are the key specifications of the Chill Tubs Ice Bath:
Size: External – L 1800mm x W 730mm x H 750mm, Internal (tub) – L 1150mm W 640mm H 680mm
Drainage: Simple hose pipe connection to drain the water
Clean & Filtered Clear Water: Built-in ozone filtration system for clean and clear water
Insulating Cover: Included insulated cover to keep the bath cool throughout the day and night
Maintenance and Care
To keep your Chill Tub Ice Bath clean and hygienic, follow these maintenance steps:
Filter Change: Replace the filter every three months
Filter Clean: Clean the filter once a month
Easy to Clean: Use soapy water or hot tub surface cleaner to clean the ice tub
Delivery and Warranty
When you order the Chill Tub Ice Bath, you can expect a delivery lead time of 2 weeks. You can choose from white glove 2-man delivery and positioning or curb-side delivery at checkout.
The Chill Tubs warranty provides coverage for defects in workmanship and malfunctions that occur during normal use conditions for a period of 2 years from the date of delivery. Please inspect the packaging of your items upon delivery and report any damages within 24 hours.
For more information or any questions about the Chill Tubs Ice Bath, please contact our friendly customer service team at 0330 1336 617. We are here to help!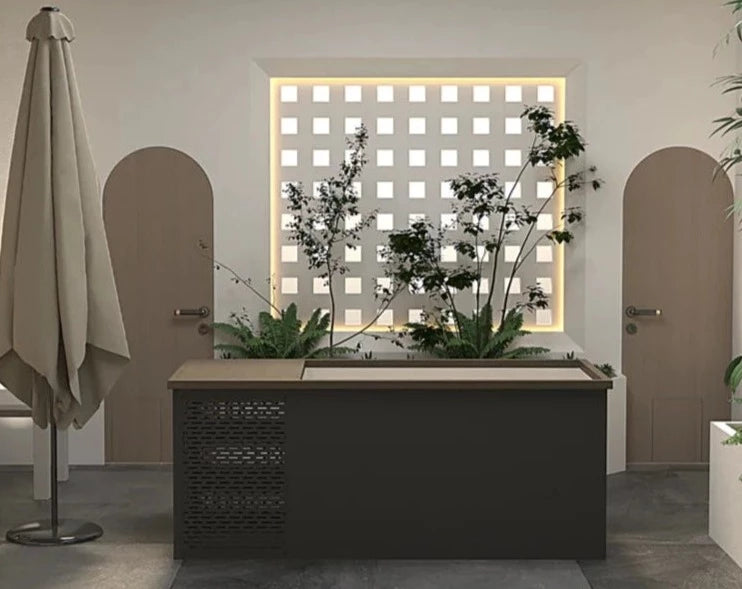 Chill Tubs Ice Bath With Built-In Temperature Control System