KeiCo Wellness Ice Bath Cold Therapy Thermowood XL Plunge Tub: Elevate Your Recovery Rituals
Delve deep into the benefits of cold therapy with KeiCo Wellness Ice Bath Cold Therapy Thermowood XL Plunge Tub. Specifically designed for those passionate about holistic wellness, this tub is an epitome of luxury, quality, and functionality, ensuring a rejuvenating ice bath experience.
Key Features:
Durable Thermowood Construction: Crafted from thermally-treated pine, known for its decay resistance, low moisture content, and superior insulation properties. Experience a plunge tub that stands the test of time.
Customisable Liner Inserts: Tailor the tub to your personal style by choosing from white, blue, or grey liner inserts.
Functional Design: With a generous 1000L water capacity and an easy draining system, using and maintaining the tub is a breeze. The matching Thermowood lid adds a touch of elegance and functionality.
Eco-Conscious: An eco-friendly design that requires no power, aligning with sustainable living principles.
Ergonomic Comfort: Thoughtfully designed to fit every body type, ensuring comfort in an upright posture, allowing total immersion into the therapeutic experience.
The Science of Cold Therapy: Embrace the myriad benefits of cold therapy:
Promote neural and cardiovascular system recovery
Enjoy shorter post-exercise recovery times
Experience faster resolution of soft tissue injuries
Alleviate muscle and joint soreness, strain, and inflammation
Revitalize and reduce fatigue
Dimensions:
Inner Tub Diameter: 1160mm
Height/Depth: 1000mm
Please Note: The KeiCo Wellness Ice Baths are built to order in-house. Please allow 5-7 days from placing your order until delivery.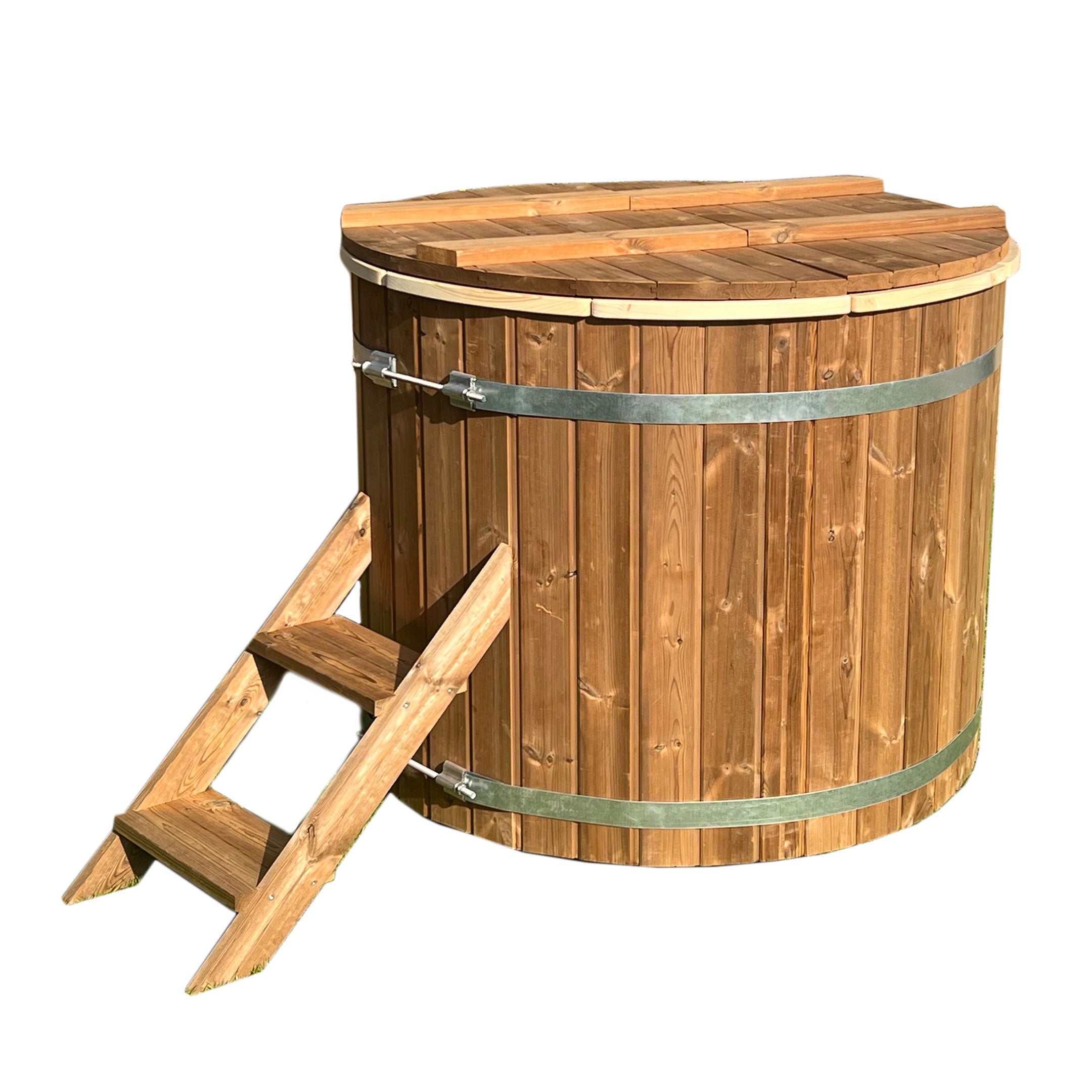 KeiCo Wellness – Ice Bath Cold Therapy Thermowood XL Plunge Tub