Are you in need of a reliable and high-quality football scoreboard for your gymnasium or football stadium? Look no further than our Football Scoreboard in sleek black design, measuring an impressive 600mm in size. This scoreboard is the perfect addition to any sports facility, providing clear and visible scoring information to players and spectators alike.
Our Football Scoreboard features a combination of LED and electromagnetic technology, ensuring optimum visibility in any environment. Whether you're playing in a small gymnasium or a large football stadium, this scoreboard is built to deliver exceptional performance.
One of the standout features of our Football Scoreboard is its red LED display. Designed to be easily seen in all conditions, the brightness of the LEDs is adjusted to match the surrounding light levels. This means that even with direct sunlight, the LED display remains bright and vibrant, providing accurate scoring information. And at night, the brightness is reduced to avoid any unnecessary glare.
In addition to its LED capabilities, our Football Scoreboard is equipped with electromagnetic display boards. These display boards ensure excellent contrast and visibility, allowing spectators to easily follow the action, regardless of the weather conditions. No matter if it's rain or shine, our electromagnetic display boards will always provide a clear and legible score for all to see.
With its durable construction, the Football Scoreboard is built to withstand the rigors of regular use. It is designed to be mounted securely, ensuring stability during even the most intense matches. The sleek black design adds a touch of sophistication to any sports facility, making it an attractive addition to your venue.
When it comes to displaying accurate and visible scores, our Football Scoreboard is second to none. Whether it's a friendly match or a championship final, this scoreboard ensures that everyone in the stadium can keep track of the score with ease.
So why wait? Enhance your sports facility with our Football Scoreboard – Black – 600mm today and provide an enhanced viewing experience for both players and spectators. Order now and take your sporting events to the next level!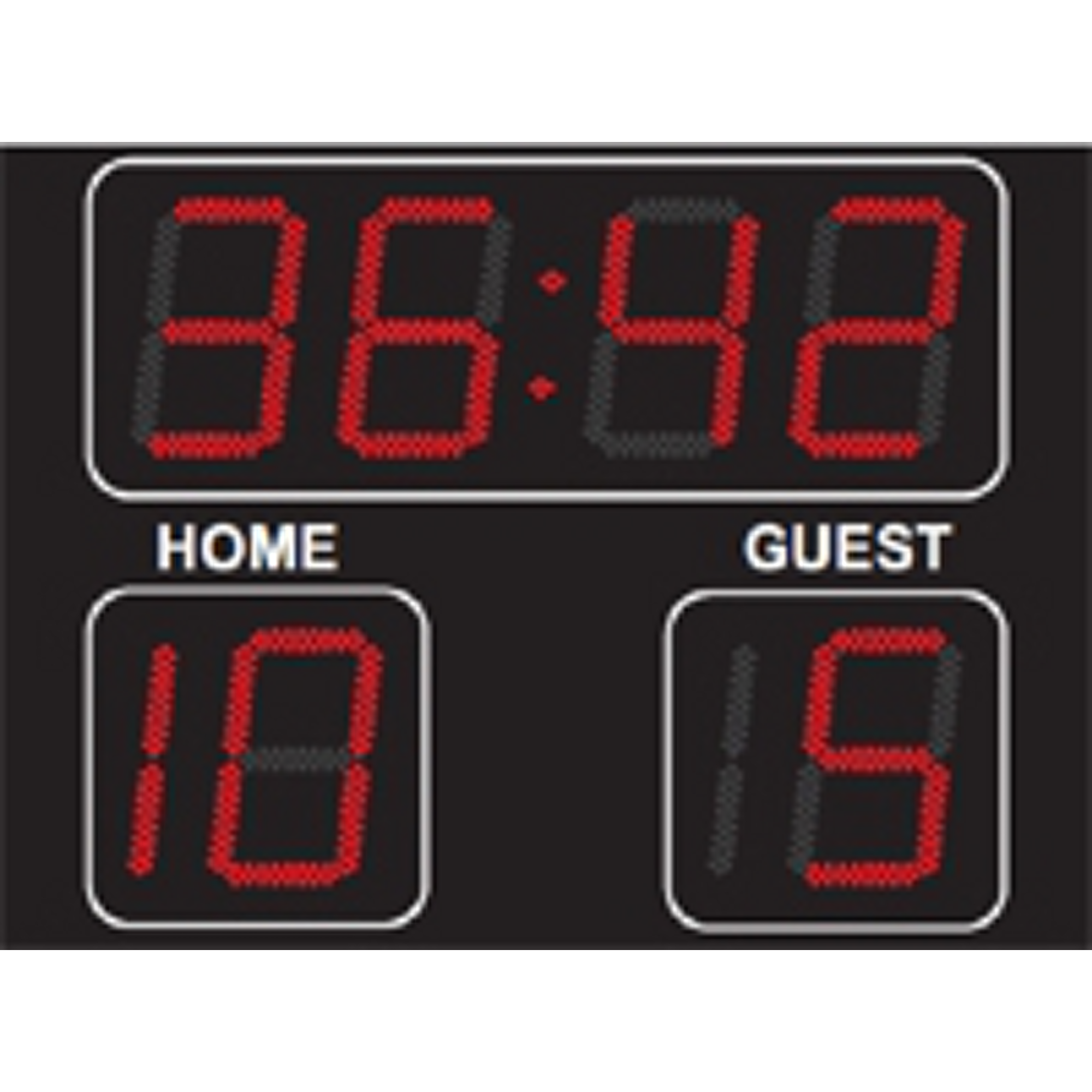 Football Scoreboard – Black – 600mm