The "Ruby Red Anniversary Rose" is a handcrafted steel flower painted in a deep red color. It features two dark green leaves and is designed specifically for celebrating a ruby anniversary. The red rose represents love and romance, and a single stem of this rose is a heartfelt expression of love. It is perfect for gifting on special occasions like weddings, anniversaries, birthdays, Valentine's Day, or simply to convey how much someone means to you. The rose stands at approximately 30cm (12 inches) tall with a 9cm (3 1/2 inch) wide flower.
Last updated on December 5, 2023 7:35 pm
The "Ruby Red Anniversary Rose" is a stunning handcrafted product that is ideal for celebrating a special milestone or expressing deep love and affection. Made from high-quality steel, this exquisite rose is carefully brush painted in a rich, ruby deep red color, giving it a luxurious and captivating appearance. The attention to detail is evident with the addition of two dark green leaves, adding a touch of realism to the design.
The choice of a red rose is symbolic and meaningful, as it has long been associated with romance and love. Whether you are celebrating a wedding anniversary, birthday, Valentine's Day, or simply want to express your heartfelt emotions, this rose is the perfect choice. It conveys a timeless message of love and affection, making it a cherished gift for your significant other, family member, or close friend.
Measuring approximately 30cm (12 inches) in height, with a flower width of 9cm (3 1/2 inches), this partly open rose is an elegant and visually striking piece. Its size makes it versatile for display in various settings, such as on a mantelpiece, coffee table, or as a centerpiece for a romantic dinner. With its vibrant red color and meticulous craftsmanship, this Ruby Red Anniversary Rose is a captivating gift that will be cherished for years to come.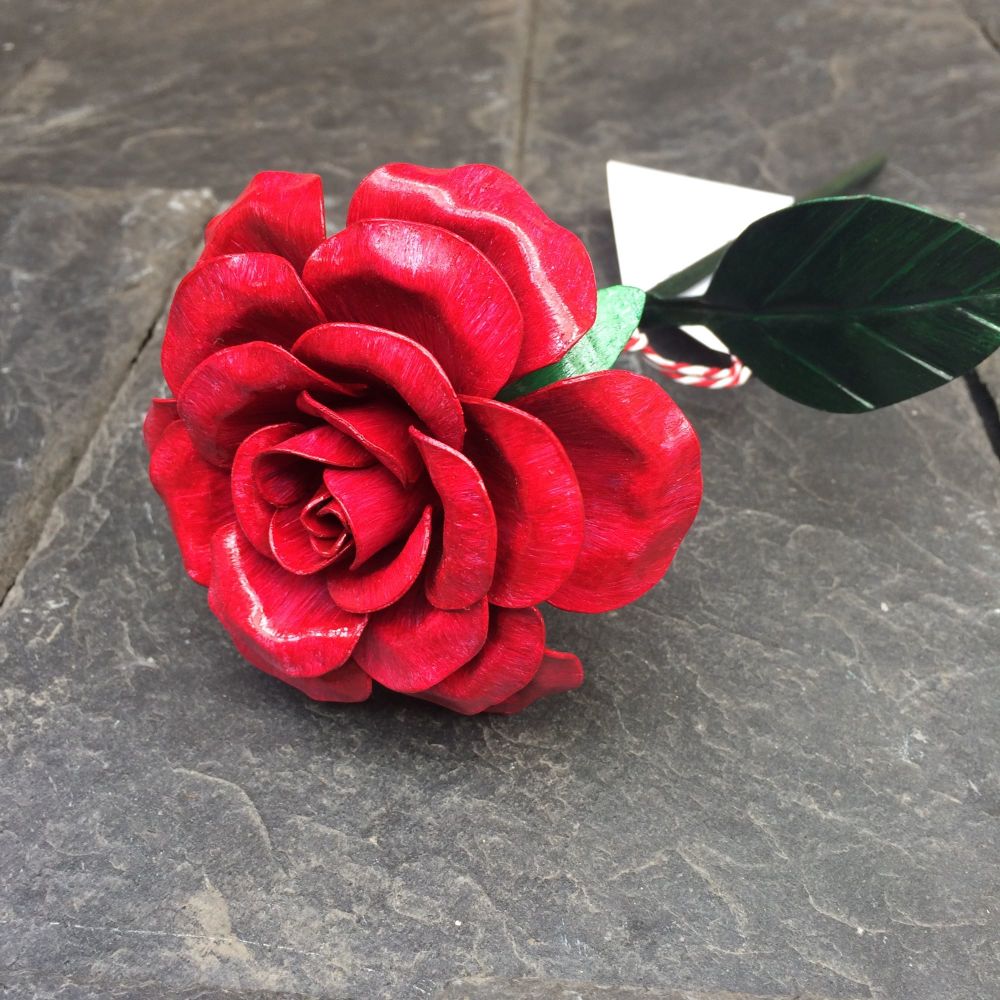 Ruby red anniversary rose