The Vogue Deep Roasting Pan is the perfect addition to any kitchen, whether you're a professional chef or a passionate home cook. With its generous size and durable construction, this roasting pan will elevate your cooking experience and help you achieve delicious results every time.
Measuring 100mm in height, 520mm in width, and 420mm in depth, this roasting pan provides ample space for all your roasting needs. Whether you're cooking a large turkey, a juicy roast beef, or a succulent leg of lamb, you can trust that this pan will accommodate your culinary creations with ease.
Made from high-quality aluminium, this roasting pan offers excellent heat conductivity and distribution. This means that your food will cook evenly, ensuring that every bite is perfectly cooked and full of flavor. The durable construction also allows for long-lasting performance, so you can rely on this pan for years to come.
The deep sides of the pan help to contain any juices or drippings, preventing spills and making it easy to collect the natural juices for sauces or gravies. The pan also features sturdy handles on each side, allowing for easy handling and transportation, even when the pan is full.
With its sleek and modern design, this roasting pan is not only functional but also aesthetically pleasing. Whether you're using it in a professional kitchen or displaying it in your home, it will add a touch of style to your cooking experience.
Don't settle for average roasting pans when you can elevate your cooking game with the Vogue Deep Roasting Pan. Invest in this high-quality and versatile pan, and enjoy delicious roasts, tender meats, and flavorful vegetables for years to come.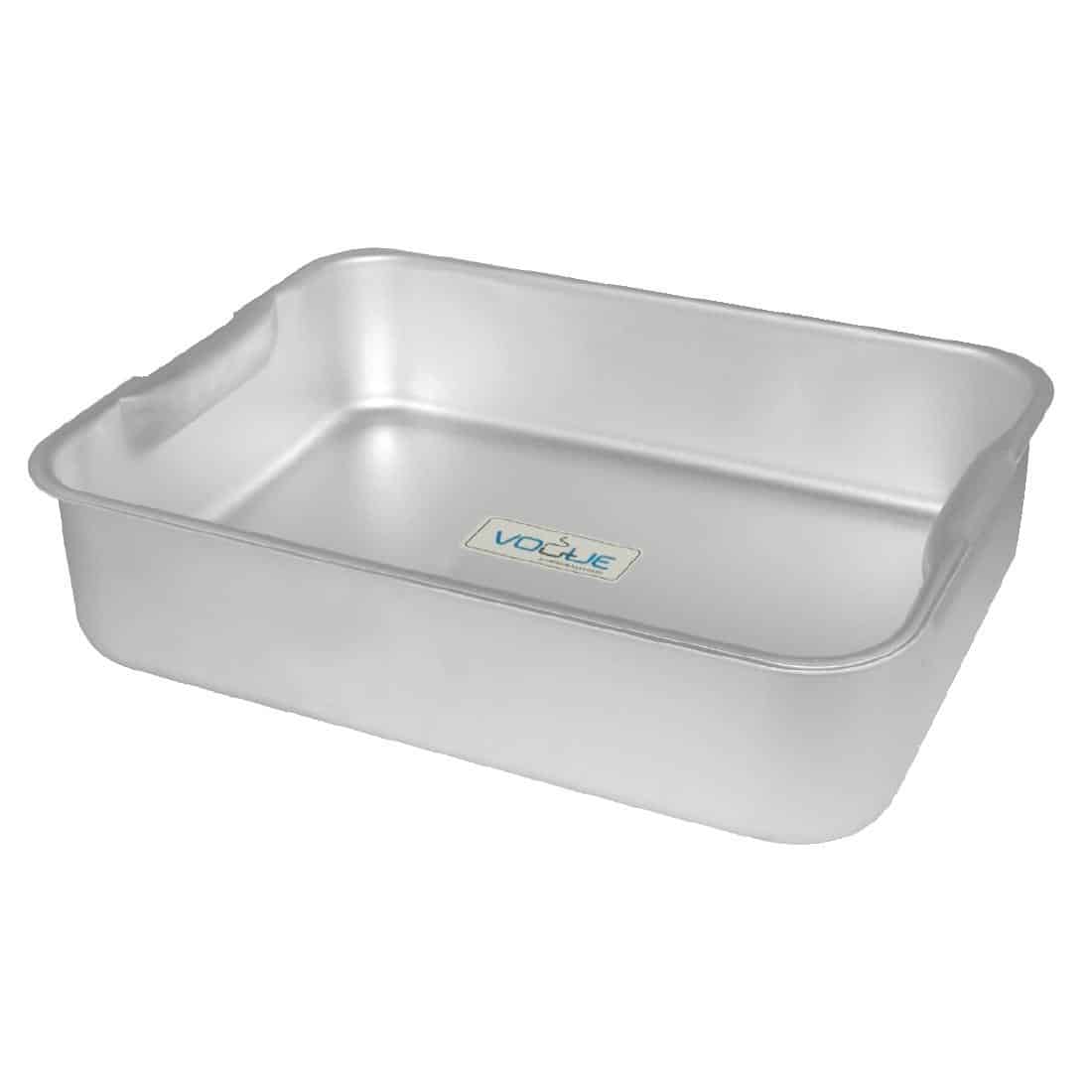 Vogue Deep Roasting Pan 520mm