The perfect choice for roasting a beautiful joint of meat, this non-stick roasting pan features a removable roasting rack that easily allows the fat to drain away for healthier cooking. Ensure you have a secure grip with heavy-duty hinged handles, ideal for use on all heat sources excluding induction. The roasting pan and rack form part of the MasterClass award-winning bakeware collection that guarantees many years of satisfying cooking and baking.
Dishwasher, oven, fridge, and freezer safe, this roasting pan is designed to withstand the demands of a busy kitchen. The heavy-duty carbon steel construction ensures even heat distribution for perfectly cooked roasts every time. Its rust-resistant properties ensure its durability, providing long-lasting performance.
The Teflon™ non-stick coating not only prevents food from sticking to the surface but also makes cleaning a breeze. No more scrubbing for hours to remove stubborn residues! The non-stick coating ensures easy release and effortless cleaning, saving you valuable time and effort in the kitchen.
With a 20-year guarantee, you can be confident in the quality and durability of this roasting pan. It is built to last, withstanding the test of time and heavy use. Additionally, a 5-year non-stick guarantee offers added reassurance, ensuring that the non-stick coating will remain intact and perform flawlessly.
Whether you are a professional chef or cooking enthusiast, this premium non-stick roasting pan with handles is an essential addition to your kitchen. Its superior features and exceptional performance make it the go-to choice for roasting delicious and healthy meats. Invest in this high-quality pan and elevate your cooking experience to new heights.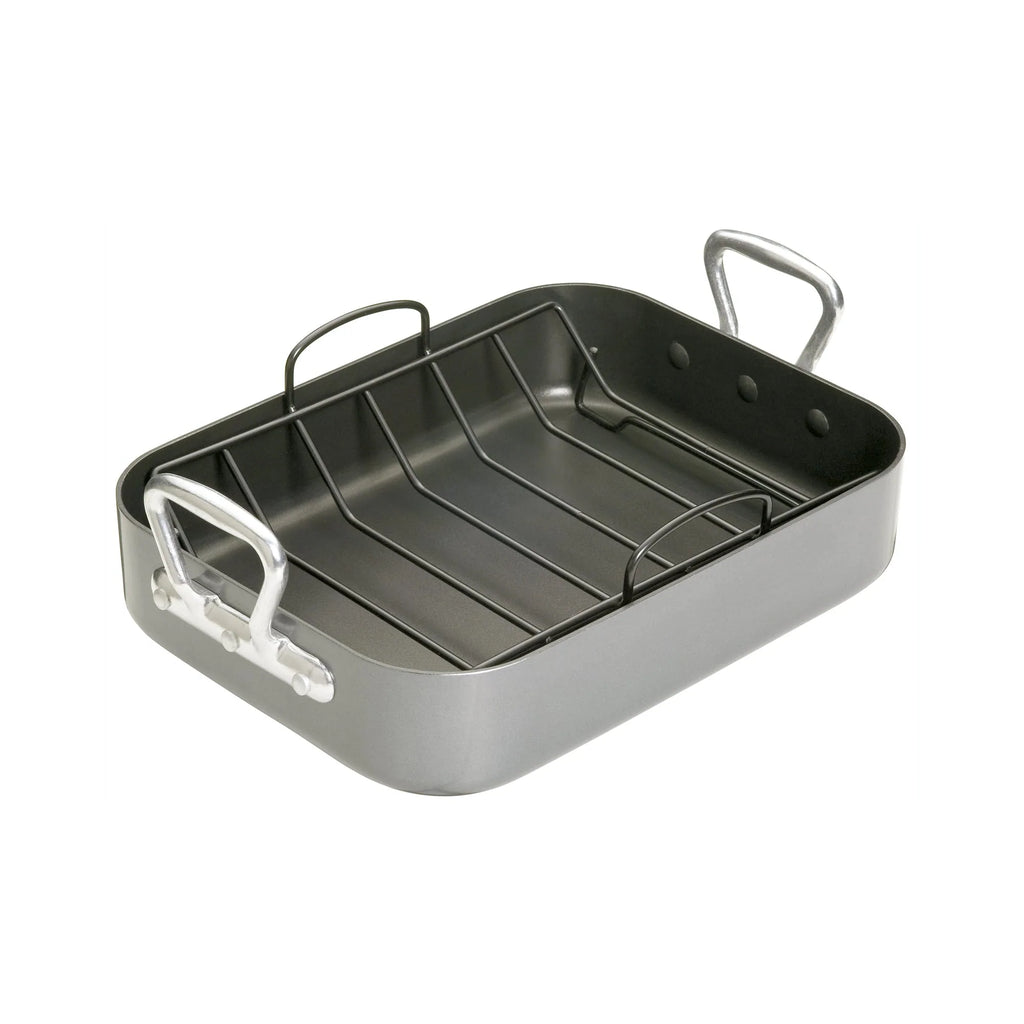 Premium Non-Stick Roasting Pan with Handles