Introducing the Sealy Staffies Dog Onesie – the ultimate fashion statement for your furry friend! Designed for those Staffies who are true land seals, this onesie is made of a super soft and stretchy jersey material, ensuring the perfect fit and maximum comfort.
Featuring our unique Sealy Staffies print, this onesie showcases the cutest seals… or should we say staffies? It's a fun and playful design that will surely make your dog stand out from the crowd. And the best part? You can now match your whole family with this adorable print!
Not only is this onesie incredibly soft and stretchy, but it also offers more coverage for those dogs who prefer a bit of extra warmth and comfort. With ribbed neck and cuffs, it ensures a snug fit and prevents any chilly drafts from bothering your furry friend.
Whether your dog wants to lounge around in style or strut their stuff outside, the Sealy Staffies Dog Onesie is perfect for any occasion. And don't worry about the laundry – this onesie is machine washable for easy care.
Made with love and attention to detail, the Sealy Staffies Dog Onesie is a must-have for any dog owner who wants their furry friend to look adorable and feel comfortable. So why wait? Get your hands on this fantastic onesie and let your Staffie become the trendiest land seal in town!
9 reviews for
Sealy Staffies Dog Onesie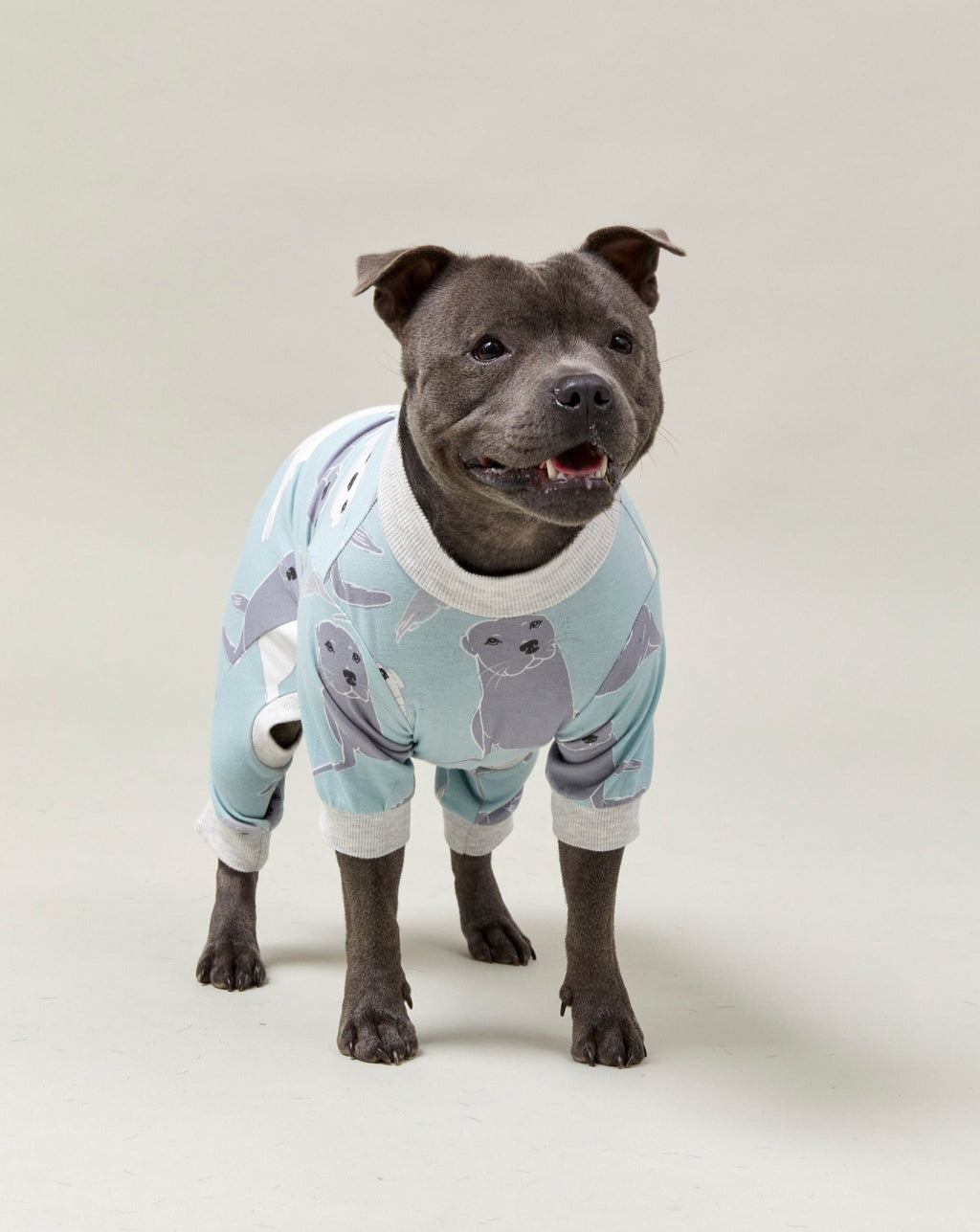 Sealy Staffies Dog Onesie