Pink Dog Onesie With White Hearts
abric, the onesie features an adorable pink color with white hearts all over, making your furry friend look extra cute and stylish. The onesie is designed to fit dogs of various sizes, ensuring a comfortable and snug fit.
Not only does this pink dog onesie provide warmth and comfort, but it also offers practicality. The onesie covers your dog's entire body, including their legs and belly, keeping them protected from the cold weather. It also has a convenient snap-button closure system, making it easy to put on and take off your furry friend.
The Pink Dog Onesie with White Hearts is not only great for keeping your pet cozy at home, but it's also perfect for outdoor activities. Whether it's a walk in the park, a trip to the mountains, or a visit to a chilly beach, this onesie will keep your pup warm and stylish. It is machine washable, ensuring easy cleaning and maintenance.
Treat your furry friend to the ultimate comfort and style with the Pink Dog Onesie with White Hearts. Let them strut their stuff in this fashionable and functional onesie, turning heads wherever they go. Your dog will thank you for this cozy and trendy addition to their wardrobe.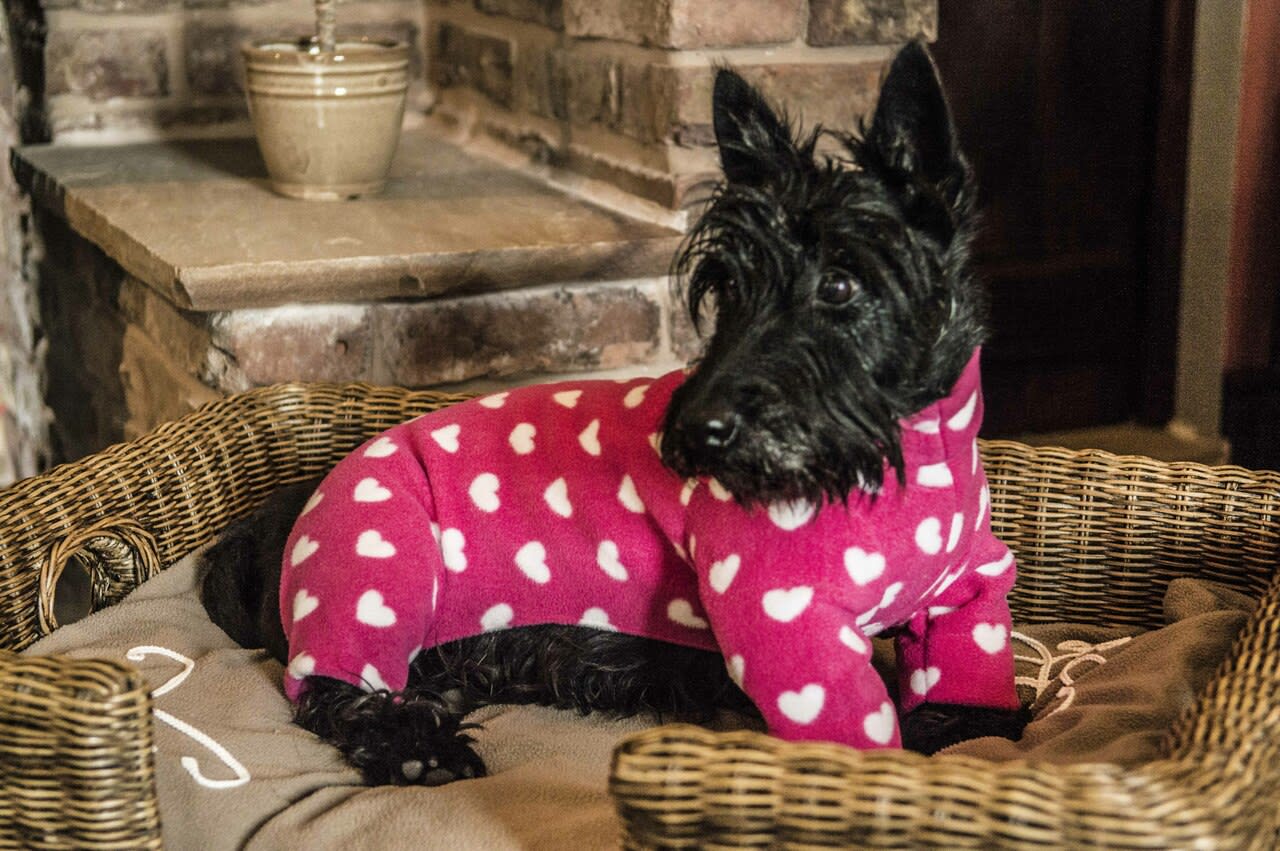 Pink Dog Onesie With White Hearts