Aluminium profile entrance matting needled felt insert
Introducing our Aluminium Profile Entrance Matting with Needled Felt Insert
Are you tired of constantly sweeping and mopping your floors to get rid of dirt and dust brought in from outside? Look no further, because our Aluminium Profile Entrance Matting with Needled Felt Insert is here to solve your cleaning woes!
Featuring a unique profile spacing of 4 mm, this entrance matting allows dirt and dust to easily fall through, keeping your floors clean and spotless. The rubber strips on the bottom also ensure that there is no clattering noise when walking on the matting, giving you a peaceful and comfortable experience.
One of the highlights of our entrance matting is its easy maintenance. The matting can be easily rolled up, making it convenient for cleaning. Even after years of use, you can easily replace the individually worn strip inserts by opening up the side profiles. Not only does this save you money, but it also minimizes waste and helps protect the environment!
Our Aluminium Profile Entrance Matting is suitable for both temporary and permanent installation, making it versatile for any space. Additionally, an aluminium frame is available as an accessory, further enhancing the durability and aesthetics of the matting.
The needled felt insert, available in a charcoal color, provides excellent absorption of fine dust and moisture. This makes the matting ideal for indoor areas or covered outdoor areas, ensuring that your floors stay clean and dry.
Investing in our Aluminium Profile Entrance Matting with Needled Felt Insert not only saves you time and effort in cleaning, but it also adds a touch of style and sophistication to your entrance. Whether it's for your home, office, or commercial space, our matting is a reliable and practical solution.
So why wait? Say goodbye to dirty floors and hello to a cleaner, more welcoming entrance with our Aluminium Profile Entrance Matting with Needled Felt Insert! Get yours today and experience the difference it makes.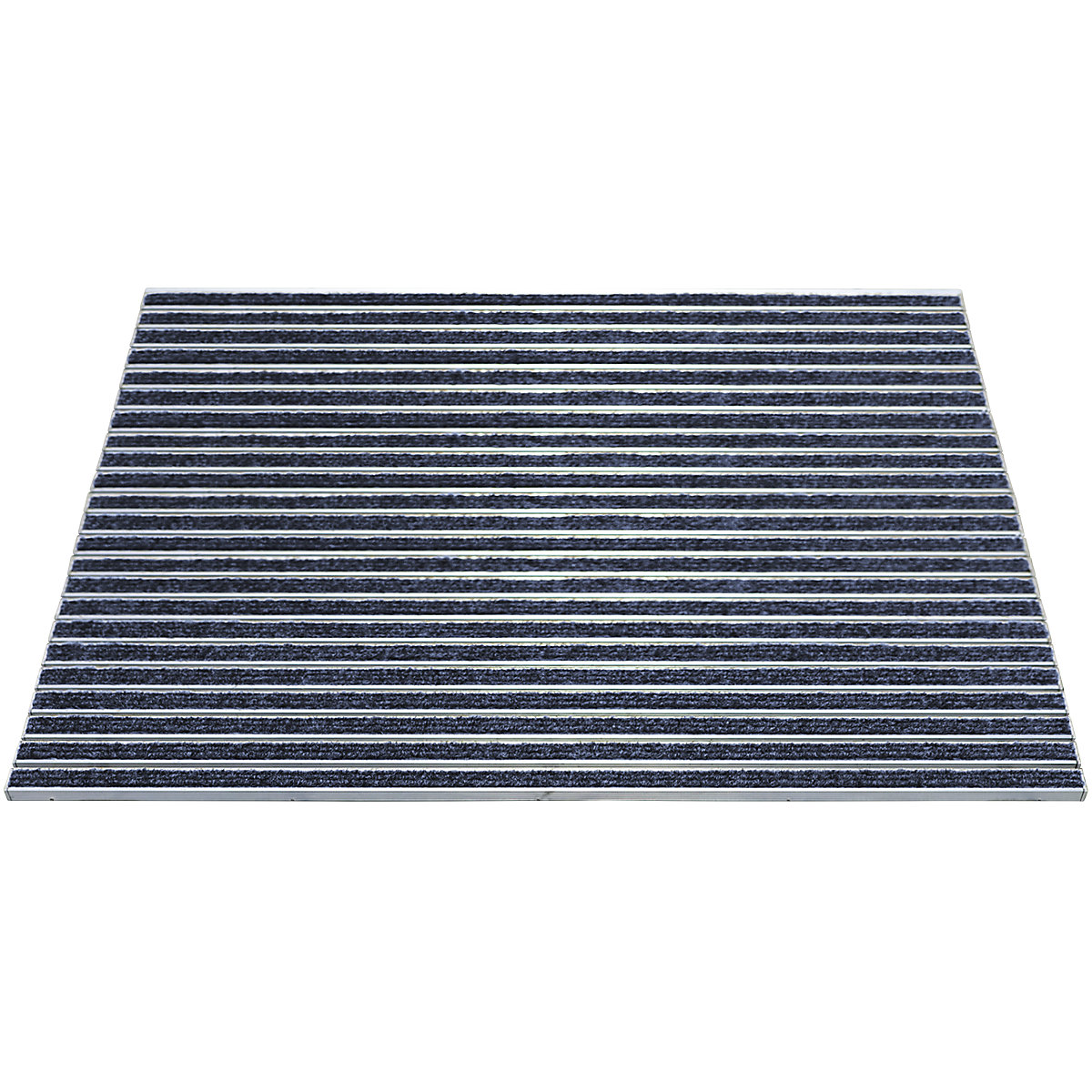 Aluminium profile entrance matting needled felt insert