The Barrow Bag of Kindling Sticks is the ultimate solution for anyone in need of a reliable and convenient source of firewood. This jumbo bag is filled to the brim with high-quality, dry kindling sticks that are perfect for starting fires in wood stoves, fireplaces, or even outdoor fire pits. With this bag by your side, you can rest assured that you'll have more than enough kindling to last you throughout the winter season.
Each kindling stick in the Barrow Bag is carefully selected and crafted to ensure optimum performance. They are made from dry and seasoned wood, guaranteeing a quick and efficient fire-starting experience. The bag's generous capacity ensures that you won't run out of kindling anytime soon, providing you with peace of mind during those chilly winter nights. Whether you're an avid camper, a homeowner with a fireplace, or simply someone who enjoys cozying up to a warm fire, this bag is a must-have.
This product not only offers convenience but also promotes sustainability. The kindling sticks in the Barrow Bag are sourced from renewable and responsibly managed forests. By purchasing this bag, you're supporting environmentally-friendly practices and reducing your carbon footprint. Additionally, the bag itself is made from durable and eco-friendly materials, making it reusable and reducing plastic waste.
The Barrow Bag of Kindling Sticks is the perfect addition to any home or camping trip. It ensures that you'll have a sufficient supply of high-quality kindling to keep your fire burning bright all winter long. Whether you're a seasoned fire-builder or just starting out, this bag guarantees a hassle-free and enjoyable experience. So, sit back, relax, and let the Barrow Bag of Kindling Sticks provide you with warmth and comfort during the colder months.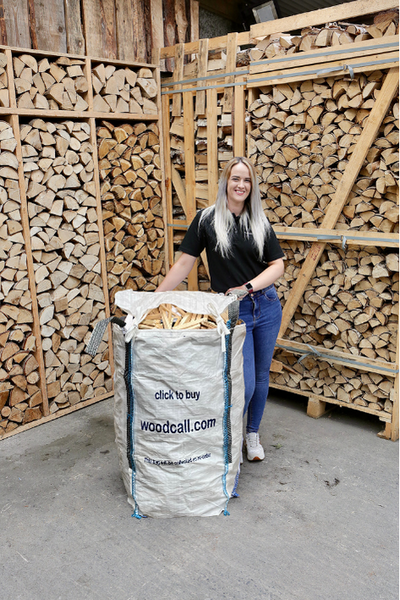 Barrow Bag of Kindling Sticks