The Atomic Fireball Tub is a must-have for all candy lovers who enjoy a fiery and intense flavor experience. This tub contains a whopping 150 pieces of individually wrapped cinnamon fireballs, each packed with a super-intense cinnamon punch. Whether you are looking to satisfy your own cravings or need a delightful treat to share with friends and family, this tub is the perfect choice.
Every atomic fireball is made with high-quality ingredients, ensuring a delicious and satisfying candy experience. The main ingredients include sugar, modified corn starch, artificial flavor, carnauba wax, acacia (gum arabic), and titanium dioxide. These ingredients work together to create a candy with a bold and spicy taste, making it a favorite among cinnamon enthusiasts.
It's important to note that this product contains a food color that may have an adverse effect on activity and attention in children. Therefore, it is recommended to consume this candy in moderation, especially for those who are sensitive to artificial colors or have children with such sensitivities.
In conclusion, the Atomic Fireball Tub – 150 Pieces is a fantastic candy option for those who love a strong and fiery cinnamon flavor. With its individually wrapped fireballs and generous quantity, it is perfect for parties, gatherings, or simply keeping around the house to satisfy your sweet tooth. Enjoy the intense cinnamon explosion with every bite!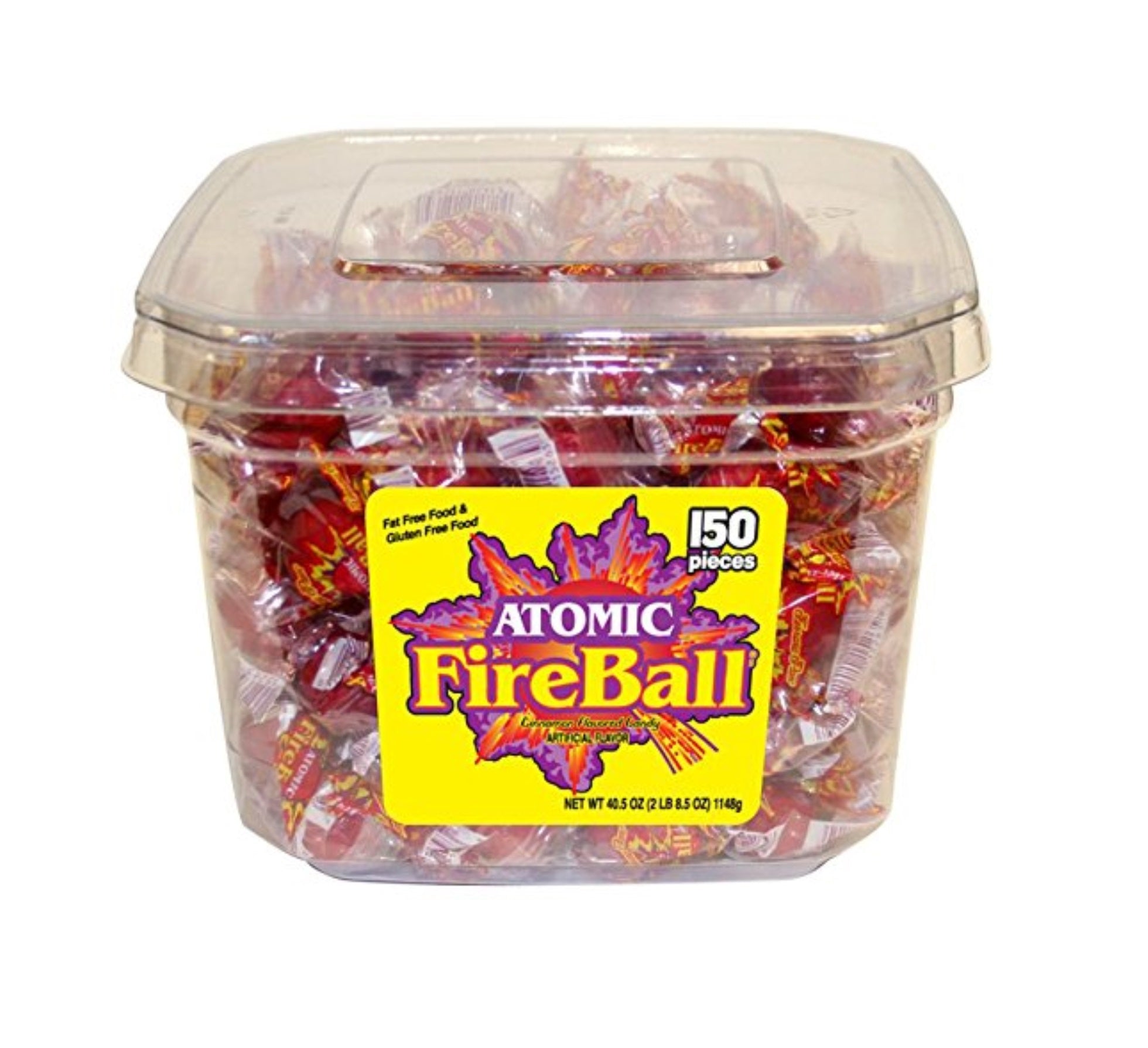 Atomic Fireball Tub – 150 Pieces