The BOSS Hero Sport Mens Watch 1513767 is a stylish and sophisticated timepiece perfect for the modern gentleman. With its sleek design and high-quality craftsmanship, this watch is sure to become a standout accessory in any man's collection.
Brand: BOSS
BOSS, a renowned brand in the fashion industry, is known for its impeccable attention to detail and commitment to delivering premium products. This watch is a testament to their dedication to style and functionality.
Design
The BOSS Hero Sport Mens Watch features an analogue display, made with a sturdy stainless steel case. Its classic circular shape and 45mm case width exude elegance and sophistication. The blue dial adds a touch of sportiness, making it suitable for both formal and casual occasions.
Functionality
This watch boasts a quartz movement, ensuring accuracy and precision in timekeeping. The push button deployment clasp offers ease of wear, and the stainless steel metal bracelet strap provides durability and comfort.
The water resistance of 50m makes it suitable for everyday wear and minor water activities such as swimming or handwashing, but it is not recommended for diving or snorkeling. The 2-year manufacturer guarantee provides peace of mind knowing that you are investing in a reliable timepiece.
Packaging
The BOSS Hero Sport Mens Watch 1513767 comes in original BOSS packaging, adding to the overall luxurious experience. Whether you are purchasing this watch for yourself or as a gift, the packaging adds an extra touch of sophistication.
Conclusion
In summary, the BOSS Hero Sport Mens Watch 1513767 is a timeless and versatile timepiece that combines style, functionality, and durability. With its sleek design and excellent craftsmanship, this watch is a statement accessory for any modern man.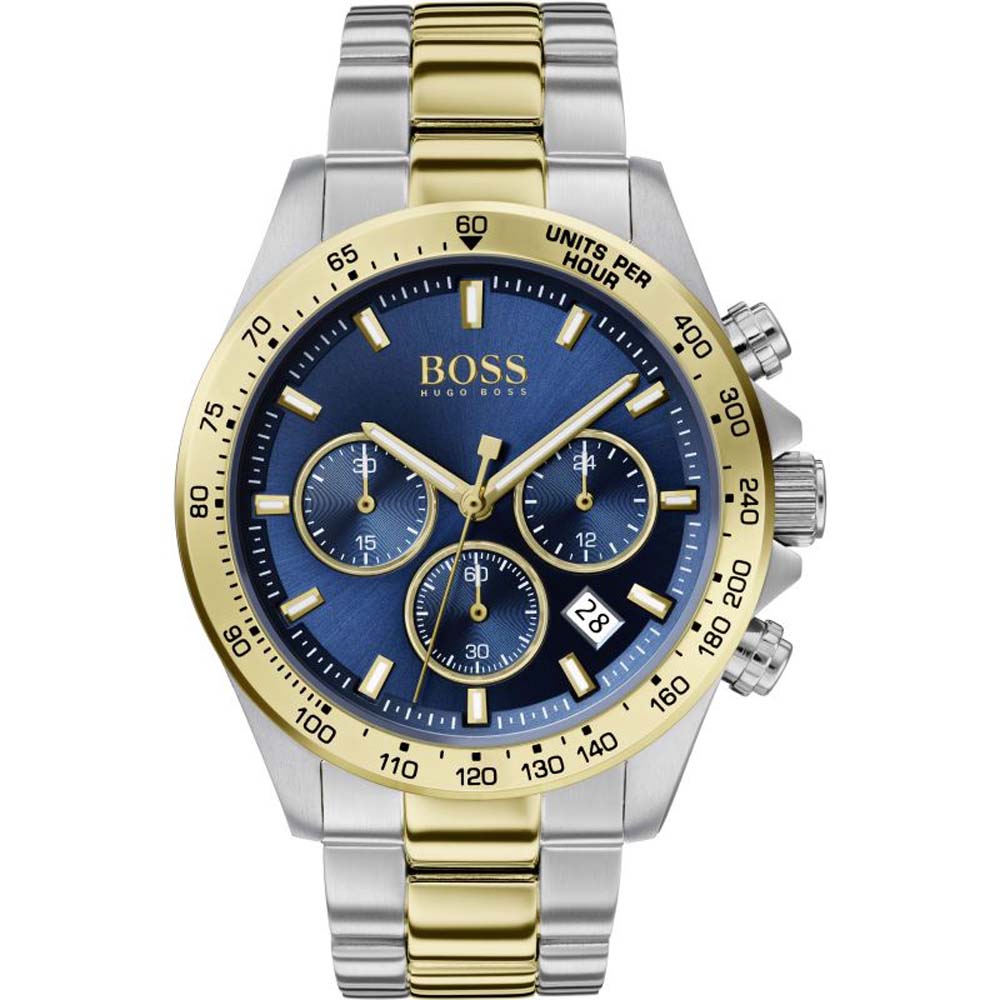 BOSS Hero Sport Mens Watch 1513767