The Large Charcuterie Board is perfect for entertaining a crowd. It is specifically designed to feed between 25-30 people, making it ideal for parties, gatherings, or events. This board offers a generous size to accommodate a variety of delicious meats, cheeses, fruits, and other accompaniments.
Constructed from high-quality wood, this charcuterie board not only looks elegant but is also sturdy and durable. The natural grain pattern of the wood adds a touch of beauty to your presentation. With its ample surface area, you can artfully arrange a wide assortment of meats and cheeses, creating an eye-catching display that is sure to impress your guests.
Whether you are hosting a formal cocktail party, a casual outdoor barbecue, or a special occasion like a wedding or anniversary, the Large Charcuterie Board is a versatile addition to your entertaining arsenal. It provides a convenient way to serve and showcase an array of delicious flavors in an aesthetically pleasing manner.
What sets this board apart is its thoughtful design. It features dedicated grooves along the edges to prevent any juices or sauces from spilling onto your table. This convenient feature not only helps maintain cleanliness but also makes it easier to clean up after the event.
Furthermore, the Large Charcuterie Board is crafted with premium materials that are food-safe and easy to maintain. Simply wipe it clean with a damp cloth and mild soap after each use, and it will be ready to go for your next gathering.
If you're in need of a smaller option, we also offer the Regular Charcuterie Board, which serves up to 15 people. Both sizes provide the perfect backdrop for creating a stunning charcuterie display that will have your guests coming back for more.
Elevate your hosting game with the elegance and functionality of the Large Charcuterie Board. Order yours today and start impressing your guests with a truly show-stopping appetizer spread.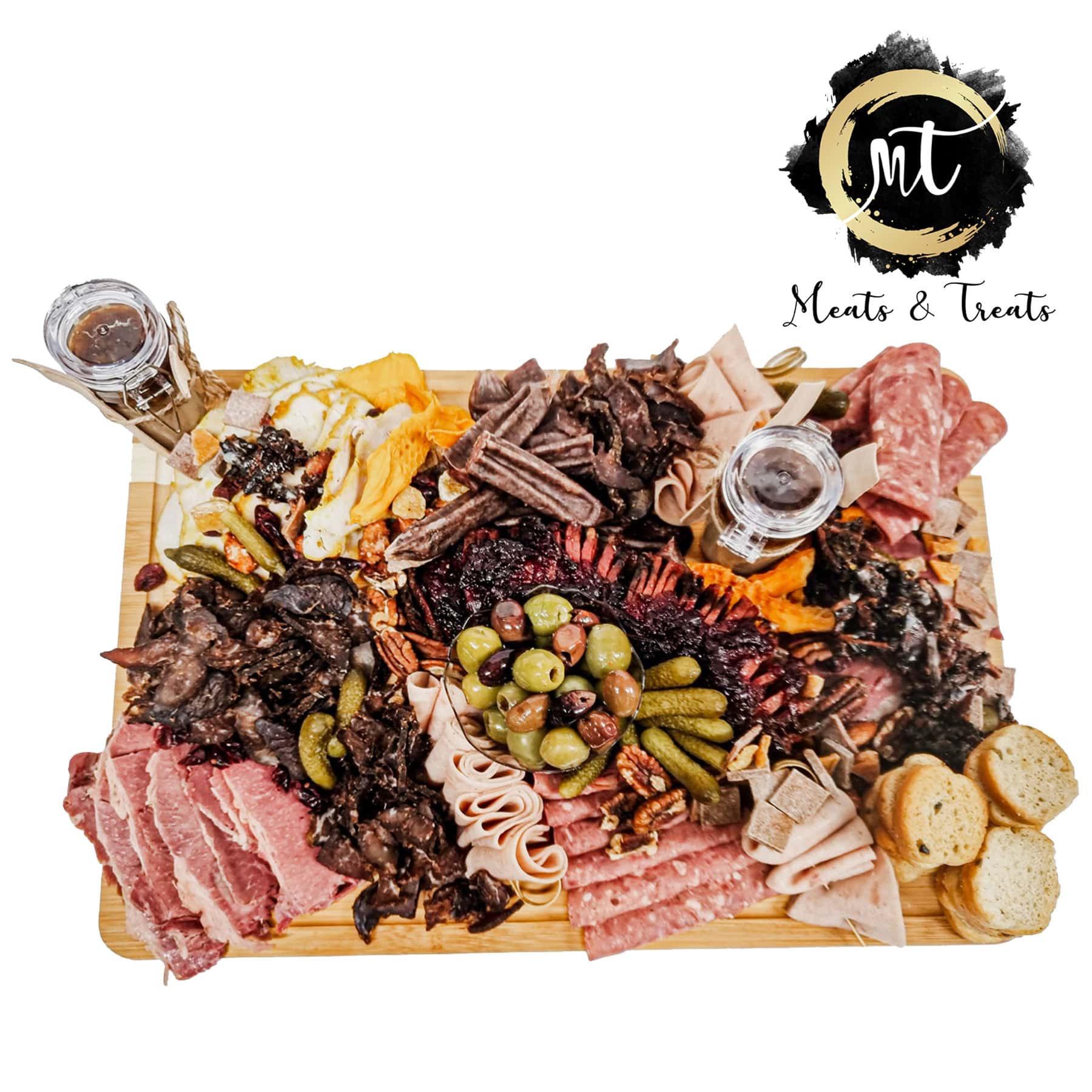 Charcuterie Board – Large