Grip Socks 3 Pairs for £18.99
Defiance Grip Socks – Unleash Your Potential
Defiance Grip Socks are the perfect companion for any athlete or fitness enthusiast. With their innovative design and superior grip, these socks are bound to enhance your performance and take your game to the next level.
Unparalleled Grip and Stability
Our Grip Socks feature a silicon grip pattern that allows for maximum traction on any surface. Whether you're running, jumping, or pivoting, these socks will keep you firmly planted so you can focus on your technique and not worry about slipping.
Comfortable and Breathable
We understand that comfort is crucial when it comes to sports socks. That's why our Grip Socks are made with a breathable mesh and support panel, ensuring your feet stay cool and dry throughout even the toughest workouts.
Perfect for Any Sport
From running to weightlifting, yoga to basketball, these Grip Socks are suitable for any sport where socks are worn. The Defiance Grip Socks provide the support and stability you need to excel in your chosen activity.
Durable and Easy to Care for
With their 95% polyester and 5% spandex blend, these Grip Socks are built to last. They can withstand regular use and frequent washing, without losing their shape or grip. Simply toss them in the washing machine (inside out) and let them air dry.
Choose Your Style and Size
Our Grip Socks are available in three attractive colors: White, Black, and Blue. We offer three sizes to ensure a perfect fit for everyone:
Small – UK 2-6 / EU 35-39
Medium – UK 7-9 / EU 40-43
Large – UK 10-12 / EU 44-47
Refer to our size chart for detailed measurements and find the perfect sock size for you.
Get Your Grip Socks Today
If you're serious about your performance and want to gain that extra edge, don't wait any longer. Order your Grip Socks from Defiance today and experience the difference they can make in your training and competitions.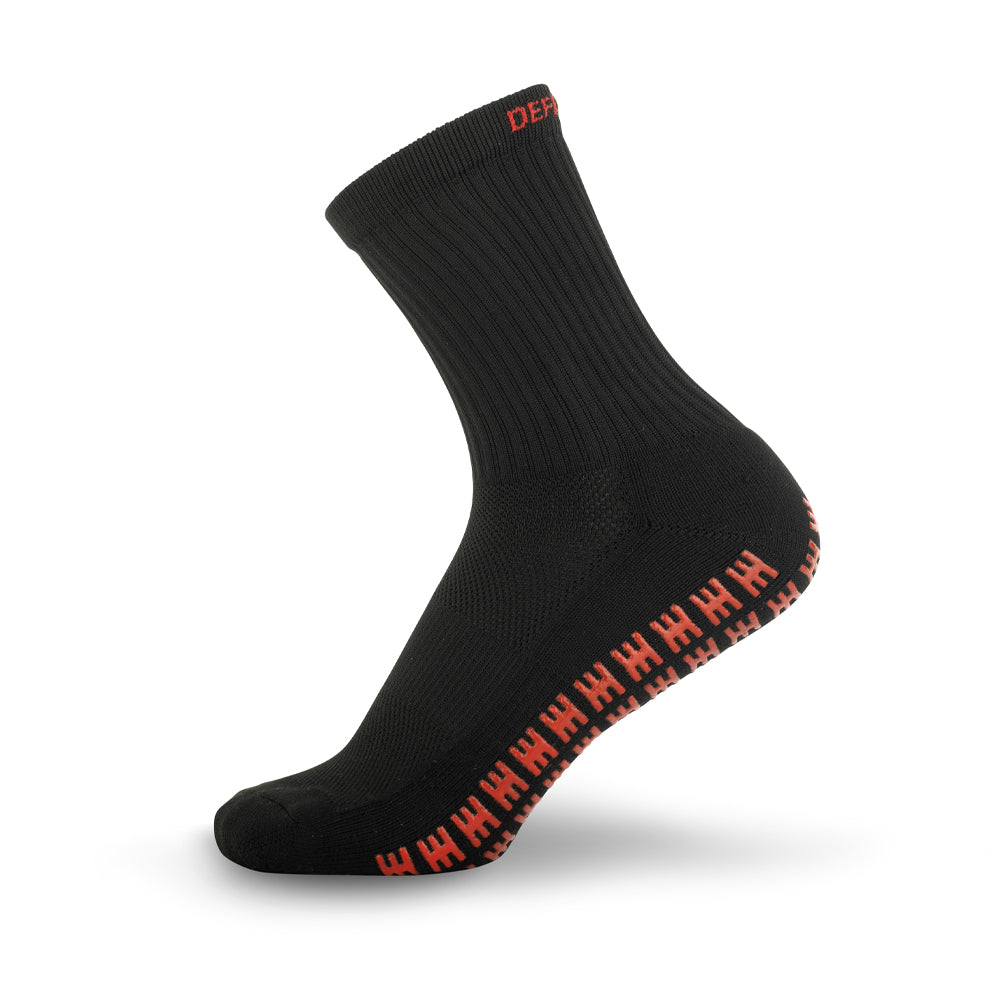 Grip Socks 3 Pairs for £18.99